Why New Office Furniture Will Increase your Sales and Cut your Tax Bill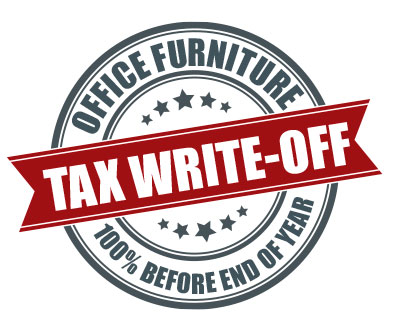 Few businesses are aware of the changes to Section 179 tax code which currently allows companies to write-off the cost of office furniture purchases 100% before the end of this year instead of having to depreciate it over several years.
The furniture must be purchased prior to December 31, 2016 and must be used at least 51% of the time for future business purposes. The key is to get the order in quickly enough to reap the benefits for full deduction this year as there are requirements.
Section 179 currently has a $500,000 deductible limit. In past years, this amount was far lower and the immediate tax deduction aspect may be eliminated with the new regime. 179 can only be utilized for lowering taxes on working income and cannot exceed income for the year.
Right about now, many businesses are looking for ways to spend the balance of their 2016 budget dollars since they need to "use it or lose it". New office furniture is an excellent avenue as it reflects a business's level of success or lack of. If you ask the experts, they all agree that the magic lies in "breaking the ice" and making the right first impression. That's why companies such as Go Daddy, Microsoft, Red Bull and GE chose MotoArts unique, recycled, socially responsible furniture over the typical wood, metal and glass combination.
There is still time to consider a new reception desk, conference table, executive desk or even a piece of "art" fabricated from aircraft parts. Since some counties require that a percentage of new construction costs be spent on "art", MotoArt may be able to fulfill those requirements as well. http://www.motoart.com/gallery/
To discuss the possibilities, please contact us:
Tel: 310.375.4531
We're confident that we have a piece to fit your taste and budget.