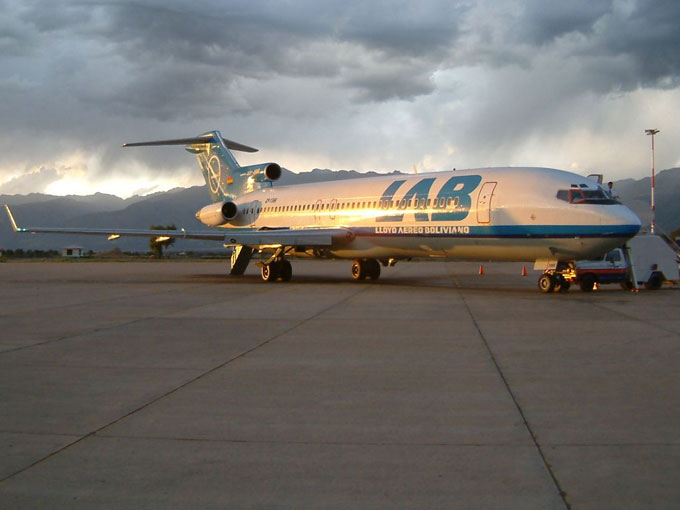 First flight: 1963
Role: Narrow-body jet airliner
Manufacturer: Boeing
Designed to be a mid-size commercial jet airliner, the Boeing B-727 helped fill the needs of airlines around the world. The B-727 filled in for the bigger B-707 where it could, but not many would expect that in today's time, the majority of its cargo wouldn't be passengers.
The main reason Boeing designed the B-727 was simple. United Airlines, American Airlines, and Eastern Air Lines needed a jet airliner that could make use of smaller cities with shorter runways and a smaller passenger demand. United Airlines wanted a four-engine aircraft that could reach higher elevation cities while American Airlines wanted a twin-engine aircraft for fuel efficiency reasons. Eastern Air Lines wanted a third engine for their overseas flights since at the time, twin-engine aircraft were limited to certain routes based on how long they could fly. Boeing eventually settled on a trijet design that made all three airlines happy. The first B-727 took to the skies on February 9, 1963 and was put into service first with United Airlines on February 1, 1964.
With the engines not mounted under the wings, Boeing was able to use high-lift devices on the wings, enabling the B-727 to use short runways. Since the B-727 was designed to be used at smaller airports, it was important that the aircraft didn't need to rely on ground facilities. For this reason, Boeing built one of the B-727's most noteworthy features, the built-in airstair. The airstair would open from the underbelly of the plane, giving access to the interior. It has been noted that the infamous D.B. Cooper parachuted out of a B-727 using an airstair. Shortly after this incident, Boeing modified the B-727 with a Cooper Vane, prohibiting the airstair from being lowered in flight.
While the B-727 was used for domestic flights of medium range, it was also popular with the medium-ranged international flights. Surprisingly, the B-727 became very popular with cargo airlines. FedEx Express and DHL have both relied heavily upon the B-727 as the backbone of their fleets since the late 1970's. Sadly, the B-727 is being slowly phased out for the B-757 due to the fact that the B-727 exceeds noise regulations.
Several B-727s are still in use for several commercial companies and charter airlines where noise regulations haven't been put in place yet. From FedEx deliveries to the escape aircraft of famous criminals, the B-727 has been the world's most popular medium-sized jetliner.