What is a CH-47 Chinook?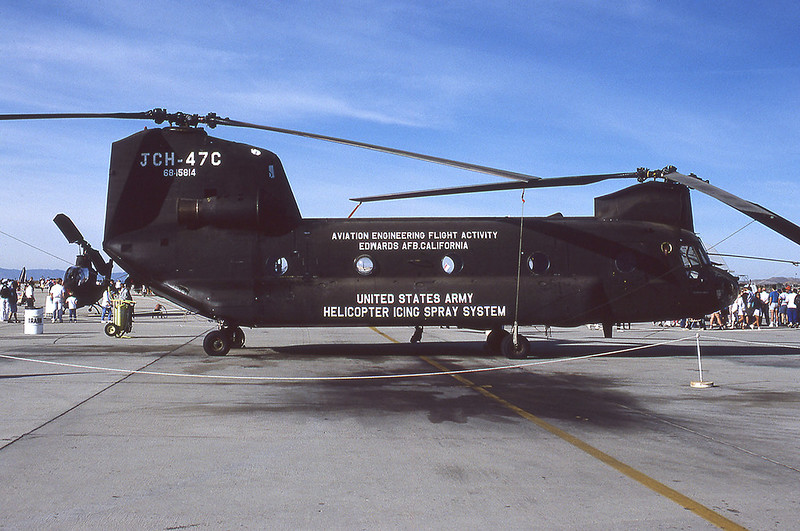 Used by permission from Eric Bannwarth, photo by Scott Van Aken
The Boeing CH-47 Chinook is a twin-engined, tandem rotor, heavy lifting cargo helicopter that has had a major role in. U.S. Army aviation since the Vietnam era. It was originally designed by Vertrol in 1957, as the V-107, as an intended replacement for the Sikorsky CH-37 Mojave. In June 1958, the Army ordered V-107s, under the designation YHC-1A, for testing. The YHC-1A was deemed too light for transport and too heavy for assault missions for this purpose, but it was later improved by the U.S. Marine Corps as the CH-46 Sea Knight. An enlarged version, YCH-1B, was developed, tested, and was designated CH-47A, which was named Chinook. Since then, the CH-47 has served as the backbone of U.S. Army aviation. It has endured sixty years of service – with decades to follow – because of its superior aerodynamics, maneuverability, and capability of lifting heavy loads. It is also fast, durable, highly configurable, and suitable for many different roles.
Chinook Features
When the CH-47 was introduced in 1962, it was much faster than its contemporaries and remains one of the fastest military helicopters today. Since then, it has seen many improvements with each version. With the CH-47D variant, substantial advances were made such as a redesigned cockpit, improved electrical systems and avionics, an advanced flight control system, upgraded engine and composite rotor blades. It is now used in many nations as a military helicopter but also has civilian uses as cargo and passenger transport, firefighting, construction, and other industries.
COOLS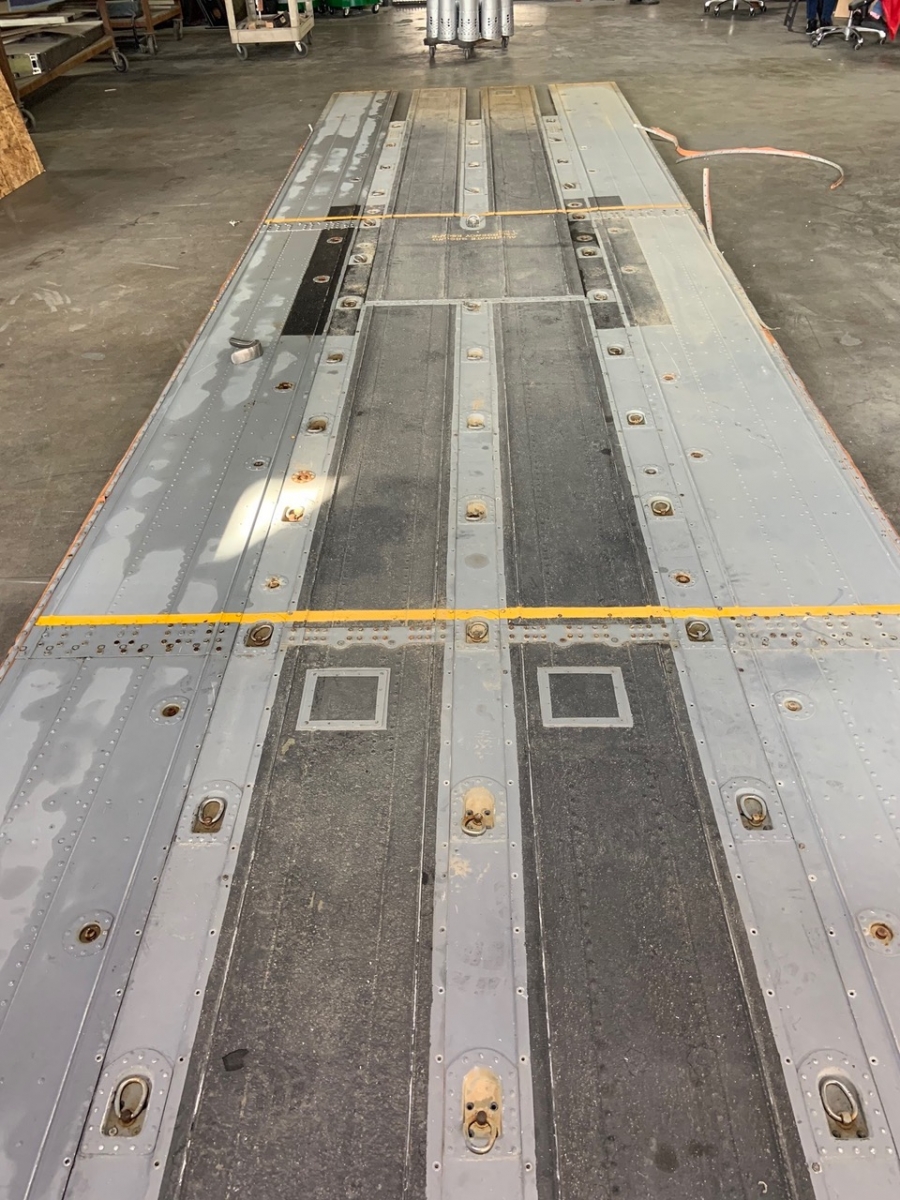 As a cargo helicopter, the Chinook features several means of loading different types of cargo. Its versatility allows it to be used for cargo or passengers in seats and beds. In addition to multiple doors, a wide loading ramp at the rear of the fuselage, and cargo hooks for carrying underslung loads, it boasts COOLS – a Cargo On/Off Loading System.
This system replaced the flat floor system which had a bolt in system for rollers to help a crew load heavy cargo easily. It took several hours to install the system and it had to be removed before passengers were loaded because it was so dangerous to walk around the rollers. In the event of a mission change mid flight, there was no way to change the floor out.
COOLS can be changed out within 15 minutes, even mid flight, which allows a rapid reconfiguration and an uninterrupted mission. The ability to change the floor from flat to rollers and back again keeps soldiers safer and makes their jobs easier to do. Additionally, it includes a ballistic protection system which is mounted to the COOLS floor, rather than being manually placed as the old roller system interfered with the ballistic protection system.
Airplane Conference Table
When Boeing approached MotoArt owner Dave Hall about creating a custom conference table from a Chinook floor, he quickly said yes. He and the team put their heads together to design a one that would showcase the COOLS floor but still function as a high-end conference table. The design was simple but beautiful.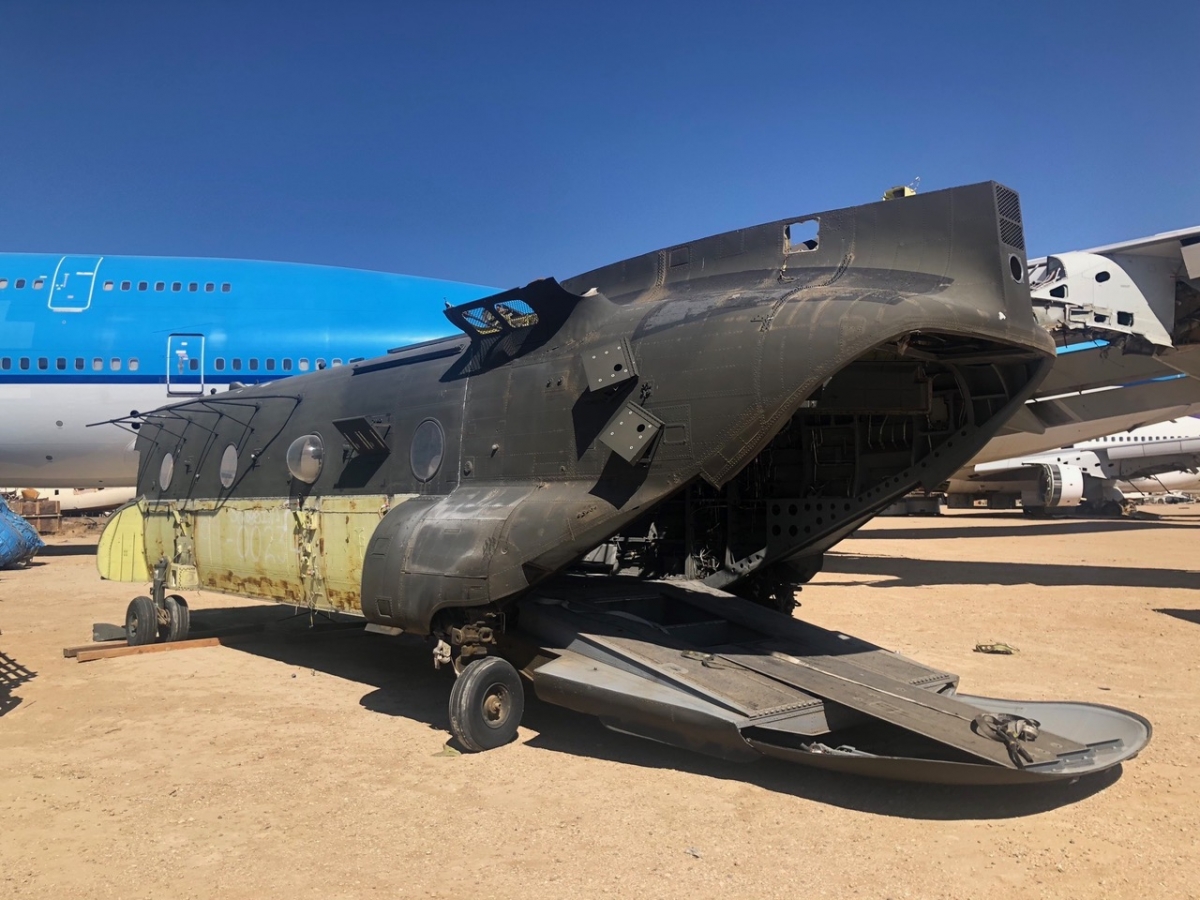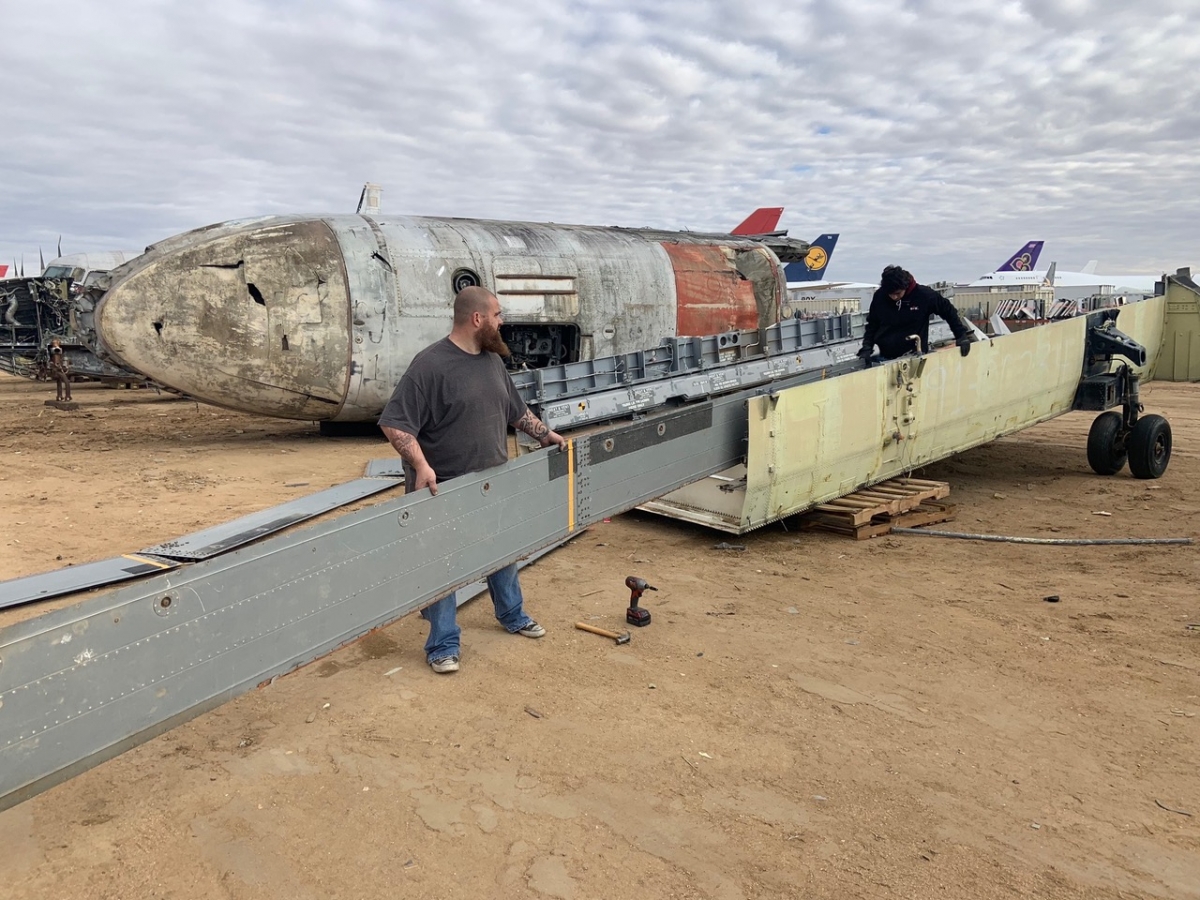 They used the COOLS floor from #91-00234, a Chinook that had been involved in a mid-air collision with a civilian light aircraft in February 1998. It was subsequently used in film projects and MotoArt was able to obtain materials for a limited run of Chinook PlaneTags and this conference table.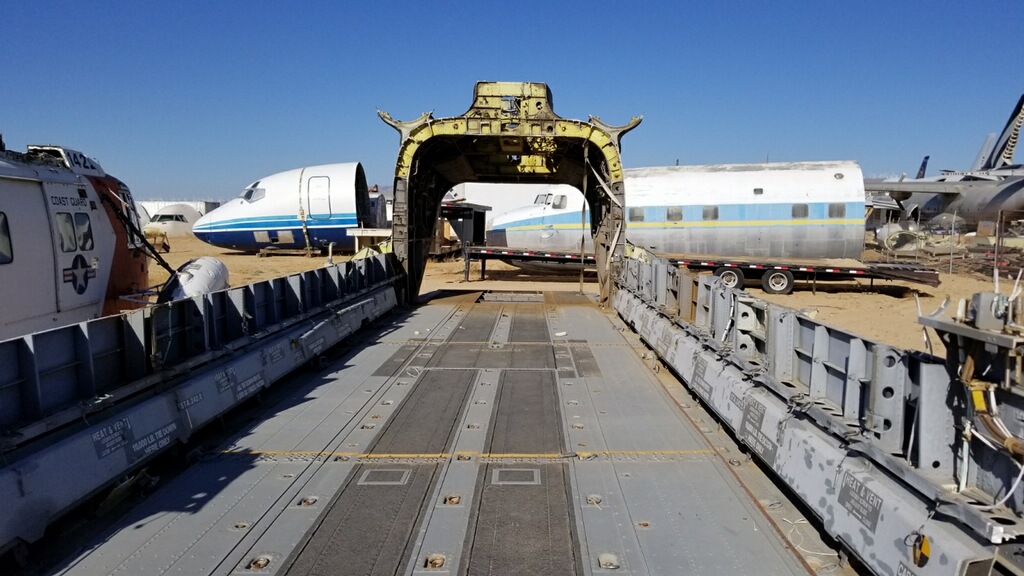 Aviation Furniture: 19 Years and Counting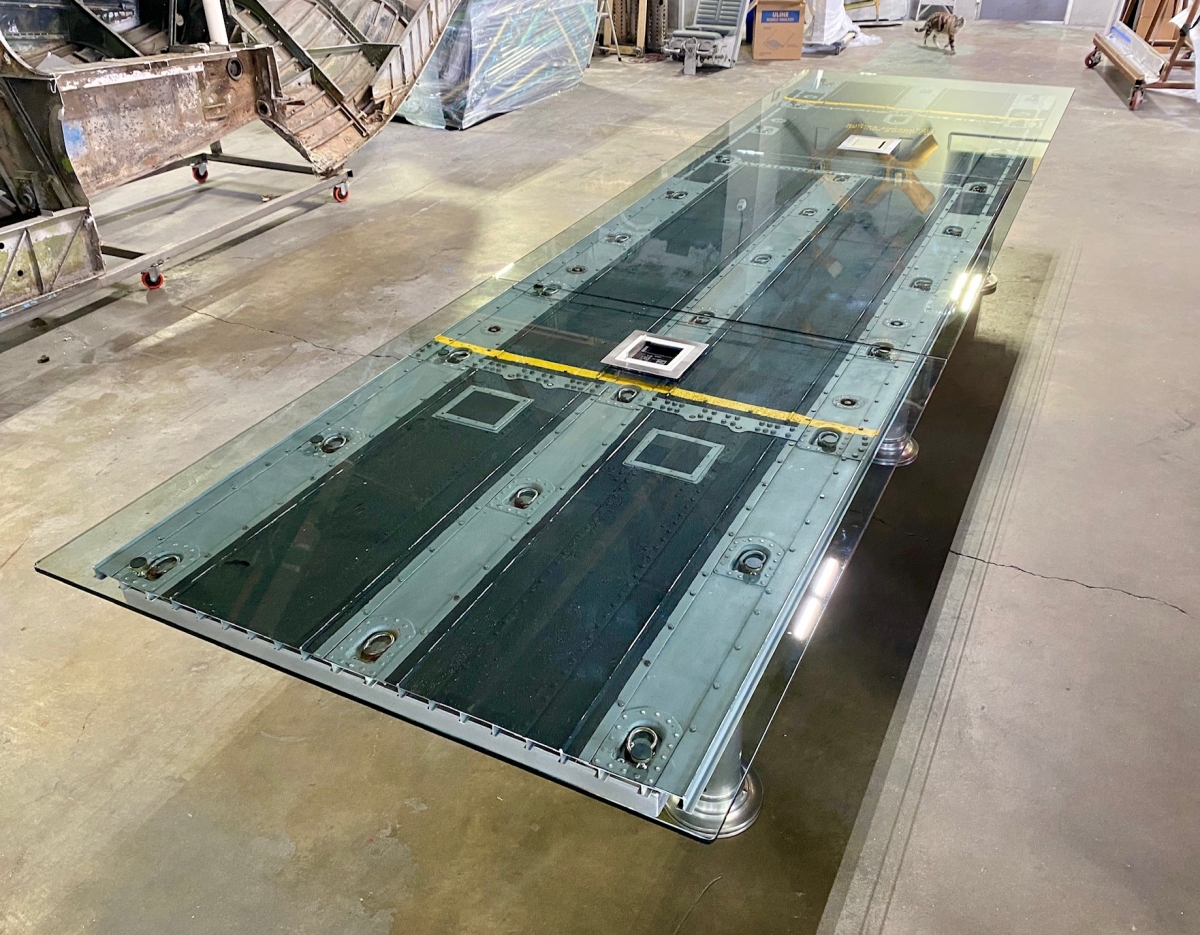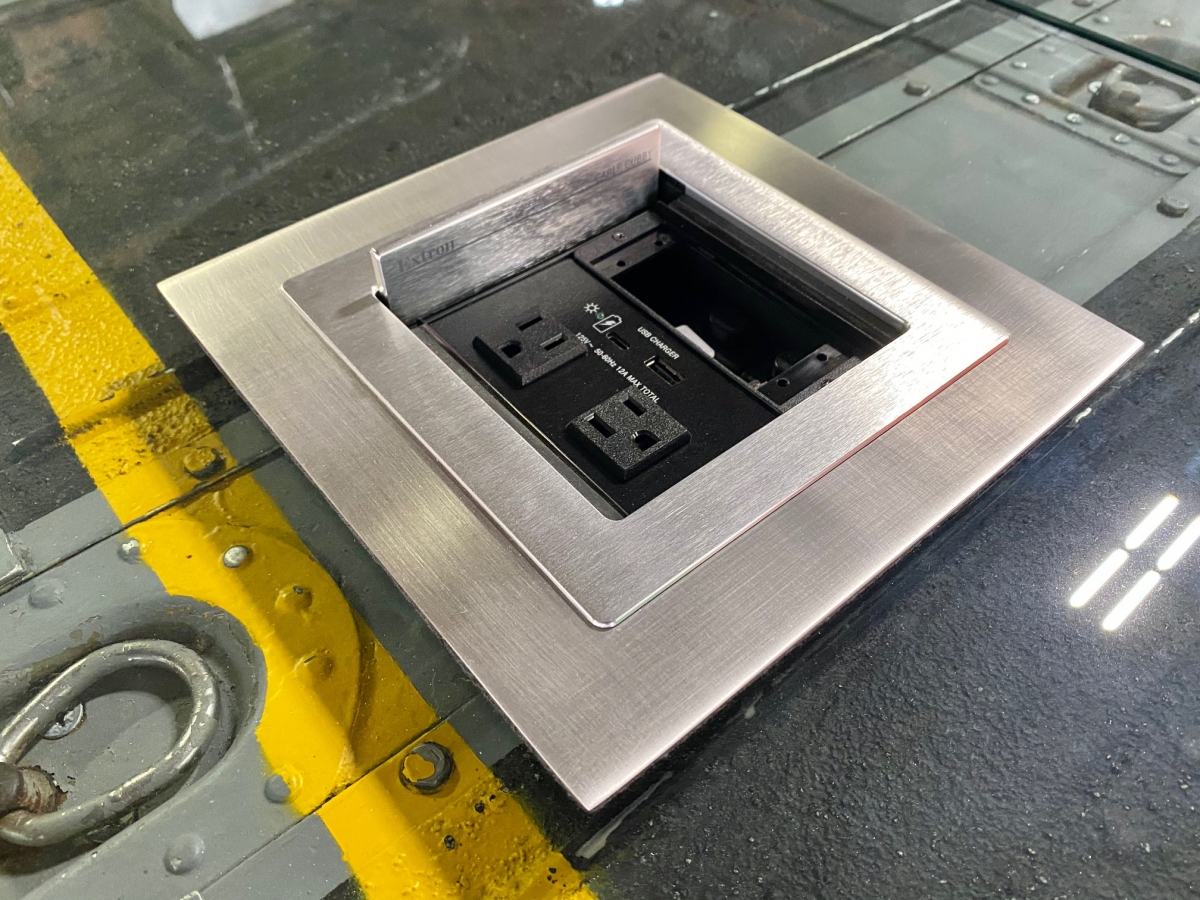 Since 2001, MotoArt has designed and created the world's most beautiful and stunning aviation furniture, using upcycled airplane parts from retired planes. If you are looking for a show stopping piece, contact us. See our other conference table designs.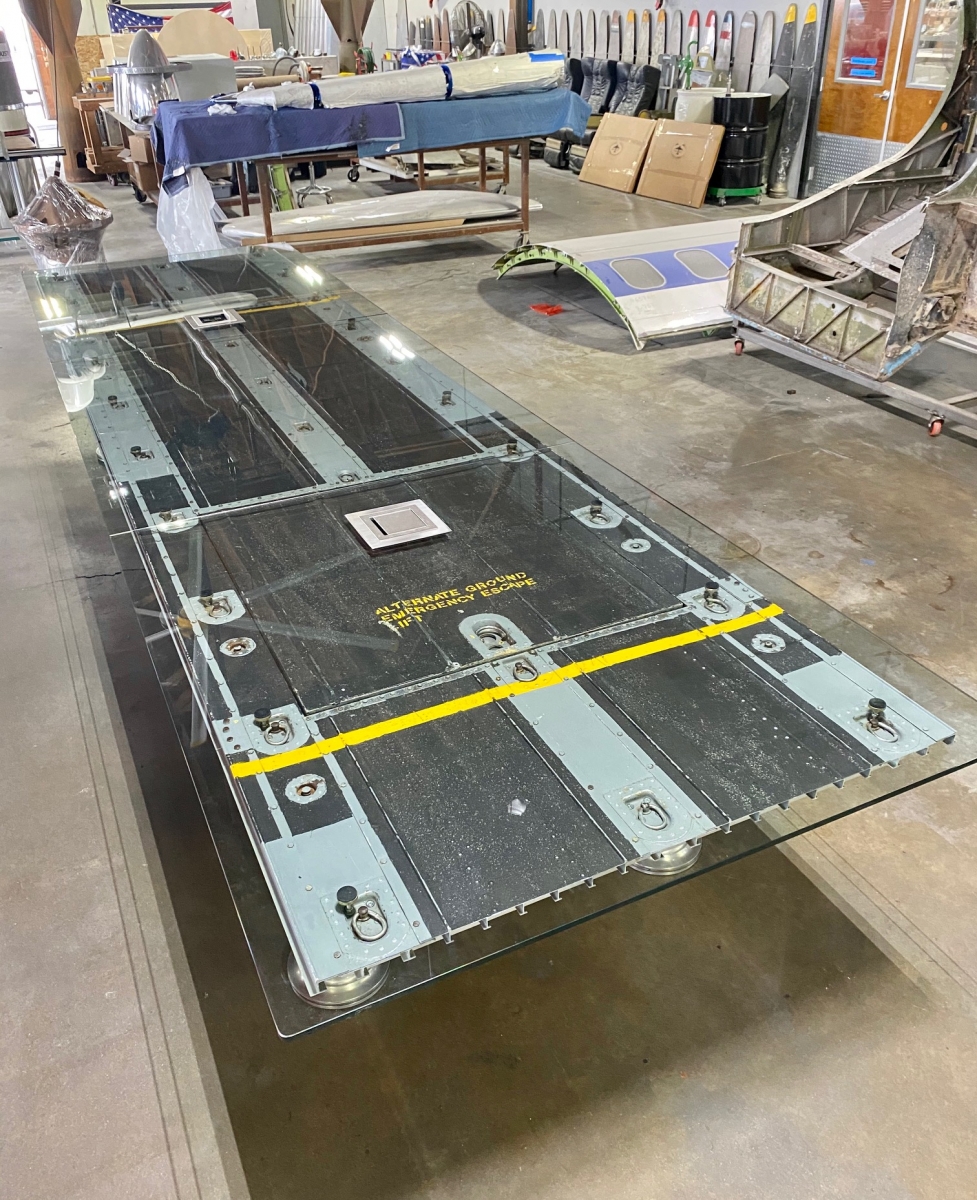 Chinook PlaneTags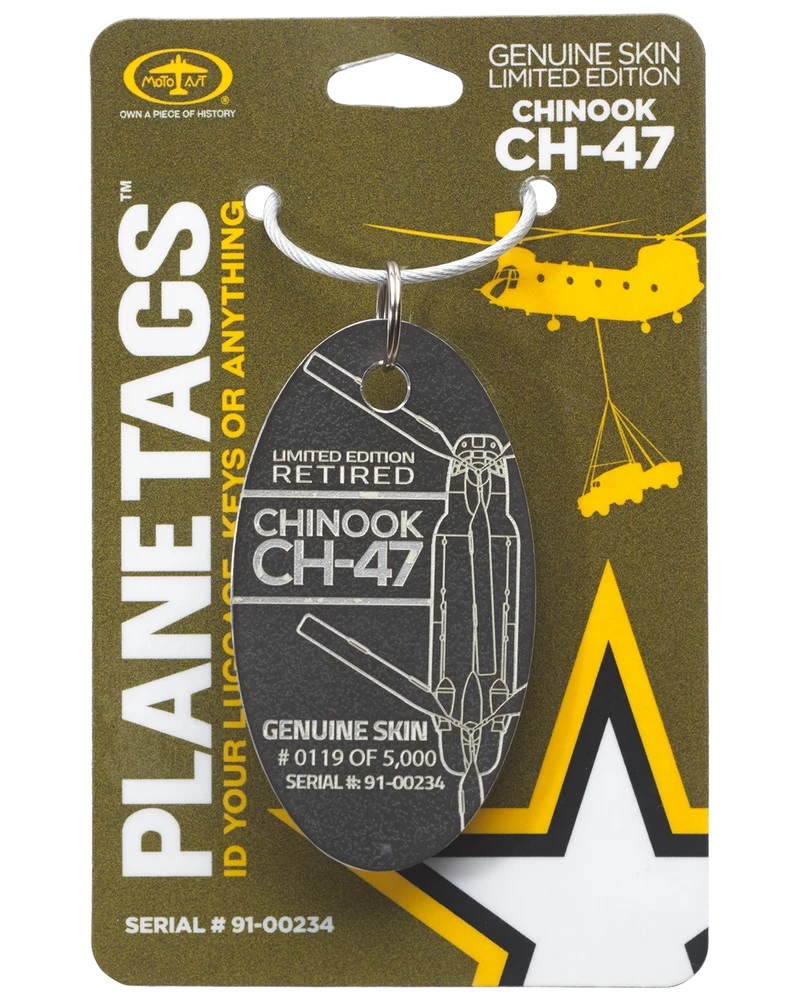 You don't have to be Boeing to own a part of this plane's amazing legacy. We offer Chinook PlaneTags for your collection, or to give as a gift.
Follow MotoArt
Follow PlaneTags